About Single Fin Surf School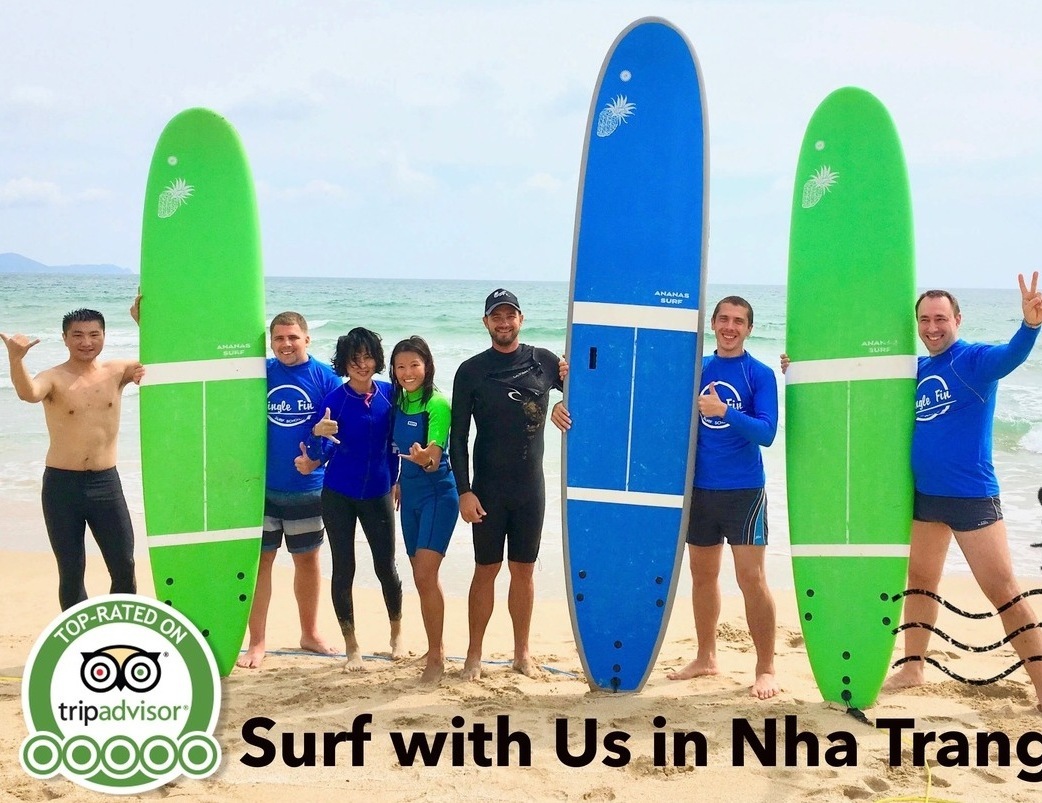 Single Fin Surf School is the leading surf school in Nha Trang, Vietnam. We don't just teach students how to stand up on a surfboard! Our surf courses are structured to impart technique, awareness, surf etiquette and how to have fun safely in the waves. In other words, we start students on their journey towards being a true surfer.
Single Fin Surf School was set up by Vitaly and Jean in 2017. They are experienced watersports & fitness instructors who have been teaching in Vietnam, Russia, Sri Lanka, Portugal, Bali and Singapore since 2008. They have a successful track record of teaching surfing, kitesurfing, SUP and other watersports activities in a safe and fun manner. The team has since expanded to include Alex, our latest permanent team addition and other instructors on demand.
Single Fin Surf School offers watersports instruction and safety support in 3 languages: Russian, Mandarin & English. 
Find our Surf Spot at Bai Dai Beach
Google Maps Link:https://goo.gl/maps/nwimEEZBXzK2
Spot Co-Ordinates (for all navigation apps) : 12°06'37.8"N 109°11'37.7"E
Directions from Nha Trang City Centre :
1. From Nha Trang, drive down
Nguyễn Tất Thành/ĐT657I

to

Cam Hải Đông

.
2. Once along Bãi Dài, at the 3rd roundabout in front of
Golden Bay City main entrance

, take the 2nd exit and turn left onto the unnamed road that leads to us.
Please Note:
1. As the Bai Dai surf spot is located in a yet-undeveloped area, we only visit the surf spot when customers make an appointment with us! Please contact us in advance if you wish to visit the surf spot.
2. If you are taking a taxi from Nha Trang city centre, the one-way taxi fare should be around 250,000-300,000vnd. Please negotiate with your driver. Both-ways should be between 500,000-600,000vnd.
3. It is not easy to book a taxi from the surf spot directly. If possible, please discuss with your driver to return to pick you up after 3 hours.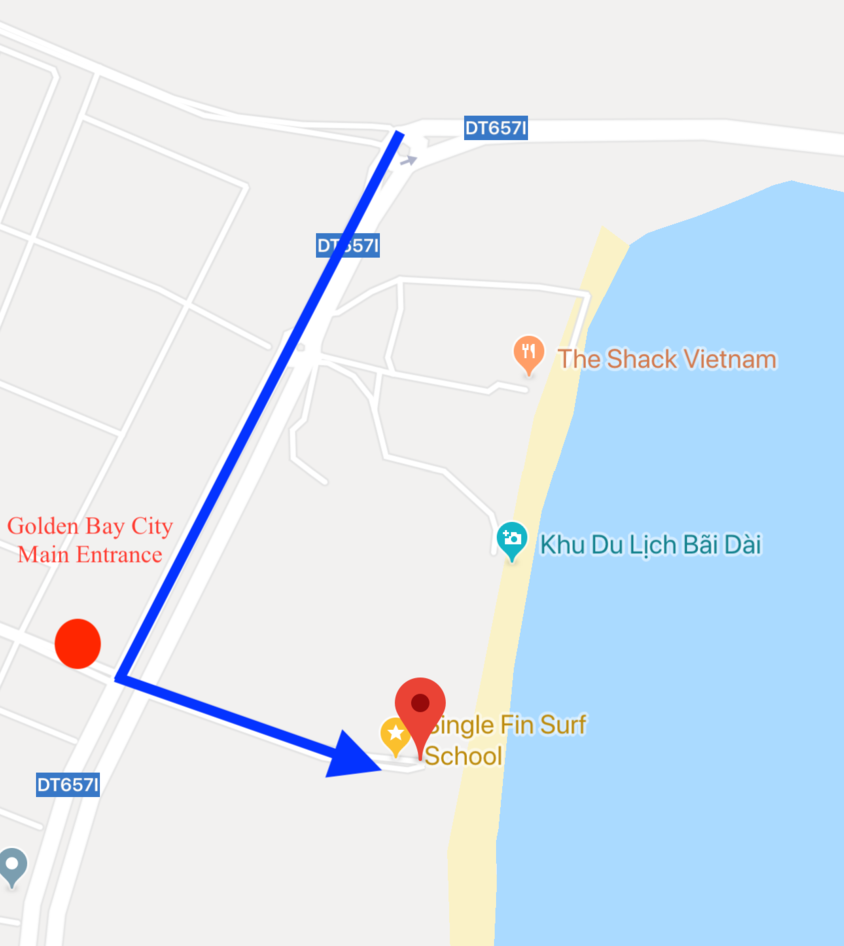 Address
In Nha Trang City, we currently do NOT have a shop address

.
Our Nha Trang address is for corporate purposes. Please do NOT go there to look for the Surf School.


The School operates on Bai Dai Beach on appointment. Please contact us through any of the below to make an appointment.
Vietnamese Phone Number
+84 971 535 910
Email
singlefinsurfschool@gmail.com
KakaoTalk ID
@singlefinsurf